Hydrangeas Under the Stars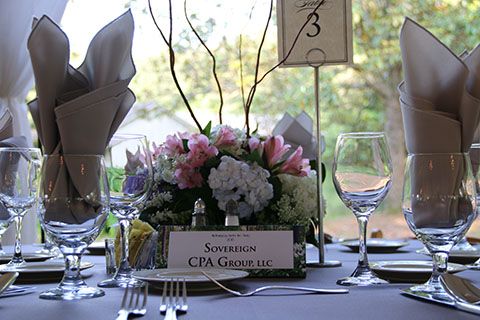 - - - Reservations for this year's event are now closed. - - -
This is Hoover's social event of the year! Hydrangeas Under the Stars is our premier annual fundraiser and garden gala. Enjoy a special evening of great food and entertainment with both silent and live auctions, all to benefit Aldridge Gardens.
Reception and silent auction begins at 6 p.m. in the Aldridge House.
Dinner and live auction will be at 7 p.m. under the pavilion.
Donations obtained throughout the year and through events like Hydrangeas Under the Stars help our Gardens grow. Your support allows us to continue to provide a unique garden experience by offering exceptional venues for weddings, parties, social, and corporate events, as well as serving as a source for educational field trips, programs, and camps for thousands of children each year, plus being a tranquil destination perfect for walking, bird watching, reflection, and so much more.
Please note that there are no printed tickets. Your reservation will be included on our will call list.
Call us for auction item donations, sponsorship opportunities, and to find out how you can be part of this terrific night of fun and fundraising!
To get a better idea of the event, see photos from one of our past Hydrangeas Under the Stars events!
- - - Reservations for this year's event are now closed. - - -