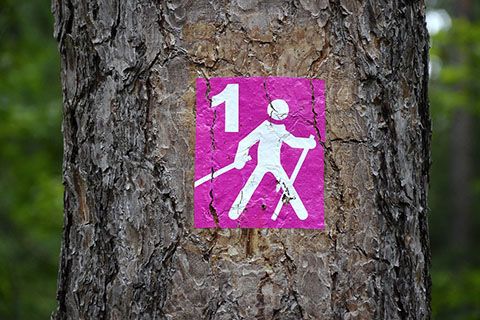 NORDIC WALKING PRACTICE GROUP
at Aldridge Gardens
Join us for a group walk, Nordic style! This is not an instructed class but will be a group activity. Walking poles will not be provided, so please bring 'em if you got 'em! This event is free. But registration is required. Space is limited.
When done correctly, Nordic walking can burn up to 40 percent more calories than regular walking, reduce knee and joint stress, boost oxygen consumption (which, in turn, benefits the brain), and help realign the body after a day hunched at a desk.
Stationary Bicycle uses 30-40% of muscles involved.
Walking/Jogging uses 40-50% of muscles involved.
Nordic Pole Walking uses 90% of muscles involved. And you can do it anywhere you can walk.
If you would like to learn Nordic Walking, we hold workshops every other month. Check the aldridgegardens.com event calendar for the next upcoming date.